Businesses to charities, talk to us about your
Commercial Insurance
We know each business is different. That's why we offer bespoke commercial insurance policies to suit you and your organisations' needs.
Our Commercial Insurance Policies
We understand that whilst one type of insurance programme works for one organisation, it may not work for another. That's why we carefully train our staff to identify and understand the challenges that are unique to your business, enabling us to provide a tailored solution for the risks you will be facing.
We also understand that no two businesses are the same, therefore, whether you need brand or reputational protection, have property or liability concerns we will apply our skillsets to solve the risks you face that may stop you from trading, losing customers or simply not being able to achieve your business ambitions.
We do not sell a 'one-size-fits-all' policy, you can buy that online without advice and someone warning you of the conditions you must adhere to. That is simply not who we are.
We Listen
As our client, you will be listened to by one of our commercial insurance experts to identify your specific needs and requirements. Null.
We Provide Risk Management
Our risk management services can help reduce accidents within the workplace. Along with employee management and supply chain issues. All of which could result in lower premiums. We can also often secure funding for some risk management improvements.
Our Own In-House Claims Team
We have our own 'in-house' claims team to support and guide you through the stresses of a claim with the obvious resulting disruption, whilst also having the support of your own loss assessor if needed.
Products Tailored to You
We can provide a full suite of insurance covers to protect your company. These can also be  extended to include Employee Benefits (to help retain staff) and Trade Credit Insurance (to protect you from your customer's not paying you).
Fundamentally it is our job to make sure we identify the risks you face, not over insuring you and saving yourself from being underinsured. We want what's right for you – that's why we're here.
Insuring you is only the start of our journey together, business is fluid, therefore we will agree a strategy for regular visits, zoom or telephone calls whatever suits you to keep on top of the changes that may affect how your policy could respond to keep it relevant and functioning.
Commercial Insurance Policy Types
Your policy will be tailored to your needs. Some covers will be included as standard, others are optional. Here are a few of the insurance covers that we will look at for you, to ensure you and your business is fully covered and risks are minimised – allowing you to focus on what you do best.
Public Liability Insurance
Designed to protect your business against damage and injury claims from those that visit your business and also those you visit.
Professional Indemnity Insurance
There to protect you and your business from compensation payments and legal costs in the event of a client claiming against you for advice you've given.
Employers' Liability Insurance
Protection against work-related injury and illness claims from your employees. In most cases this is a legal requirement if you have people working for you.
Directors & Officers Insurance
Here to protect your directors or officers against legal costs that can arise from wrongful acts of their roles in the business.
Business Interruption Insurance
Designed to offer cover for losses to your business following an incident. This could include loss of revenue or unplanned expenses.
Cyber Insurance
These policies will provide cover for any losses as a result of cyber attacks and data breaches, through criminal hacks or genuine employee error.
Commercial Insurance Business Types & Sectors
We will always do our best to help as many businesses as we can. This includes, but is by no means limited to:
Sole Traders
Self Employed
Partnerships
Limited Companies
Micro businesses
Freelancers & Consultants
Charities
Social Enterprises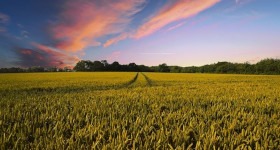 Agricultural & Farming
Our farmer & agricultural insurance protects the varied needs of a diverse industry.
Charity & Community
Our charity insurance is designed to cover the risks facing charities, community groups and not for profit organisations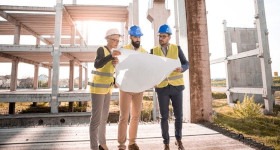 Construction
Protection for your construction business in an environment where multiple events can occur.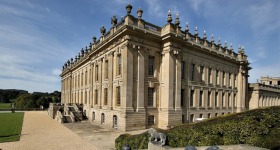 Heritage Sites
Archaeologists, museums and heritage sites require specific insurance. Our dedicated team will ensure you have are covered.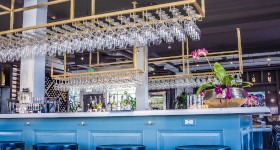 Hospitality & Leisure
Whether you run a hotel, pub or cafe, we will arrange insurance to ensure you and your business is protected.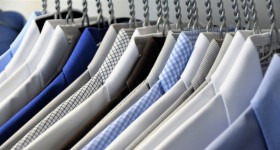 Laundries
We offer the fullest protection against the daily challenges this industry faces, with our tailored laundry insurance policies.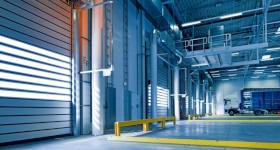 Manufacturing & Wholesale
Cover for stock, staff and equipment. Our manufacturing and wholesale insurance packages are designed to protect.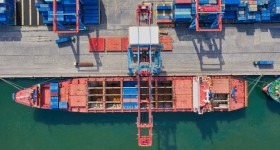 Marine Trades
Our commercial marine insurance covers all from marina's and boatyard to sole traders offering repairs.
Motor Trades
From businesses that work with customer's vehicles to vehicle sales. Our motor trade insurance will have you covered.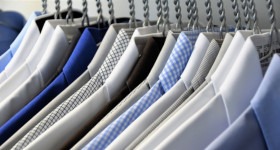 Pristine Services
Designed for launderettes and dry cleaners whose needs go beyond the scope of an ordinary policy.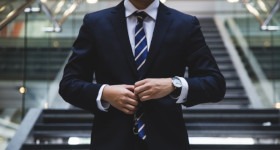 Professional Services
Often your job involves giving advice. That's why our professional indemnity insurance is there to protect you in case of any mishaps.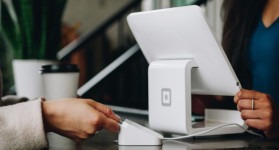 Shops & Surgeries
From public liability insurance to cover for stock and contents. Our insurance policies will ensure you're protected.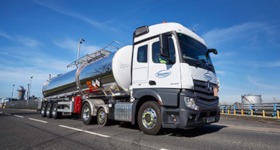 Transport
Our commercial transport insurance policies cover everything from single trucks to haulage HGV fleets.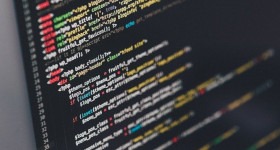 Technology
Designed to protect businesses within a  diverse, expanding sector. These insurance policies, will be tailored to your needs.
Need Advice? Ready to Proceed?
See what our clients think
I can't thank Vikki and her team enough. They took care of my business insurance that was originally spread across multiple insurers. I was advised on the best commercial combined policy for my needs, which meant all of the multiple policies I had moved to just one, with one premium and one renewal date for the year. They went above and beyond to make the whole mindfield of insurance completely stress free. Thank you so much.
Frequently Asked Questions
It's always nice to put a face to a name. Here's our commercial team of experts that are all ready to help you, whenever you need them to.
Do I need business insurance?
If you are a business owner, then yes. Business insurance is there to give protection from day-to-day operational risks. Cover will include protection when working with clients, customers and employees, protection of your business premise and further cover such as cyber security.
How much does business insurance cost?
This all depends on the type of business you run and your policy requirements. Commercial cover is complex, which is why we're here to advise you on only what you need. We will always make sure you have the right cover in place based on the information you give us.