In today's fast-paced and uncertain business landscape, small and medium-sized enterprises (SMEs) face numerous challenges that can impact their long-term success. From economic fluctuations to supply chain disruptions, the risks faced are ever-evolving. Unfortunately, many of these businesses are unknowingly exposed to an additional threat: underinsurance. In this blog post, we will explore the significance of SME business underinsurance, its potential consequences, and the steps SME owners can take to protect their ventures.
The Dilemma
According to a recent 2023 report by Aviva, approximately 50% of UK businesses, including SMEs, are likely to have insufficient insurance coverage. This alarming statistic highlights a widespread problem that can have severe implications for SMEs when unforeseen events occur.
Underinsurance refers to a situation whereby a business's insurance coverage falls short of adequately protecting its assets, operations, and liabilities.
The Consequences of Underinsurance
Financial Vulnerability: Whether it's property damage, lawsuits, or business interruption, the financial burden of managing these incidents without adequate coverage can be crippling for an SME.
Hindered Recovery: In the event of loss or damage, underinsured SMEs may find it challenging to fully recover and resume operations. The gap between the actual losses incurred and the coverage provided can result in prolonged downtime, reduced productivity, and even permanent closure.
Limited Growth Opportunities: Underinsurance can hinder an SME's growth potential. Insufficient coverage may deter potential investors, lenders, or partners who perceive the business as being inadequately protected. This lack of trust can limit access to capital and hinder expansion plans.
What can you do to protect what you've built?
Addressing Underinsurance
Regular Risk Assessments & Reviews: It's important to conduct thorough risk assessments to identify potential vulnerabilities and determine the appropriate level of insurance coverage needed. This is part of the service we offer our clients. It includes evaluating risks specific to the industry, the value of assets, and the potential impact of various scenarios. As your business grows, we work to ensure your policies are aligned with current needs and risks. This includes revisiting coverage limits, policy exclusions, and endorsements to address any gaps that may have emerged over time. 
Consider Specialist Cover: Depending on the nature of your SME's operations, specialist cover may be necessary to adequately mitigate specific risks. For example, cyber insurance can protect against data breaches, while business interruption insurance can provide financial support during periods of halted operations.
Seek Professional Advice for Valuation: Accurately valuing business assets, including property, equipment, and inventory, is crucial for determining appropriate coverage levels. Engaging professional appraisers or valuers can ensure that these valuations are accurate, further reducing risk.
Remember, being adequately insured is not a luxury but a vital investment in the future of your SME.
We're here to help you.
Ryan Jupp, Director here at A-One Insurance Group, shared his views on the importance of the correct cover:
"Our team of experts are on hand to help you navigate the complexities of cover options. We will also tailor policies to meet your specific needs. It's so important for business owners to recognise the importance of comprehensive cover. We see all too often, businesses wanting to leave a review until renewal – or not at all.
We have had a lot of new clients move from their existing insurer mid-term as they weren't getting the support or cover they actually needed.
With a proactive approach to insurance cover, SME's can fortify their defences and put their efforts into other challenging business landscapes with confidence.
Remember, being adequately insured is not a luxury but a vital investment in the future of your SME."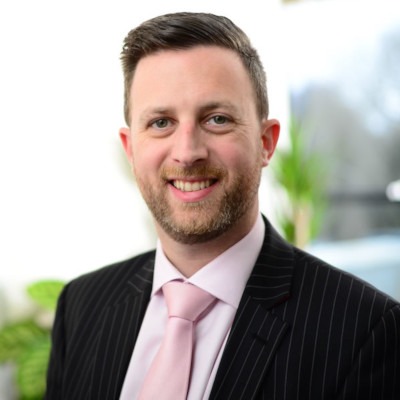 Would you like to find out more? Or perhaps you'd like to speak to one of our expert advisors? Get in touch with us
0333 222 1030
.
Commercial Insurance
Our expert Commercial team are on hand to talk through your business insurance options and answer any questions.
Cyber Insurance
Cyber threats, attacks and data breaches, we can offer advice and protection with our comprehensive cyber insurance options.